The Maximum Ride Fandom Archive

Welcome to the Maximum Ride fandom archive!
This site is dedicated to the fandom for James Patterson's Maximum Ride series.
I've tried to explain things as needed, but this site still assumes some familiarity with the canon. I recommend reading the Wikipedia articles for the books, or borrowing them from your local library.
Disclaimers: This site is not an authoritative guide to Maximum Ride fandom history. (It's more like a highlights reel written by one participant in the fandom.) I did not create the vast majority of the material on this site; the work I have done was to assemble it in one place for use by other fans.
---
Directory
Read about the Angel ARG.
Learn about some official material.
Look at the official sites.
Check out the various forums (official and unofficial).
Read more about the archivist.
---
Last 5 Updates
6 August 2020: added image transcriptions to the Fang's Blog page.
6 August 2020: added image transcriptions to the TAE scans page.
3 August 2020: added image transcriptions to the SOF scans page.
2 August 2020: the ARG page has been updated, and now features a link to image transcriptions.
9 July 2020: several pieces of new art added to the fanfic / fanart page.
---
Clicking the Itex logo on any page will bring you back to this page.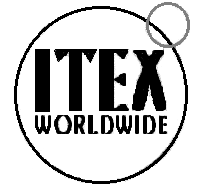 contact the Archive
---
Last update: 6 August 2020