Fanworks
This is a collection of stuff made by other fans that doesn't fit on any other page here, but that I thought was worth sharing. These images and links come straight from my personal archives. There's also a section for "notable" fanfiction / fanfic authors.
---
Fanfiction
Notable
Authors and fics that I remember being popular. A snapshot of MR fandom taste.
Authors
Myrah. Notable fics: "A Little Place Called Home" and "A Little Person Called God".
Supergirrl. Mainly wrote Max/Ari.
Fics
"Belt Loops" by H. Moth. One of the first Fang/Iggy slashfics, posted sometime in 2005. No longer online, once existed at https://www.fanfiction.net/s/2515553/1/ . I'm looking for a copy, but don't hold your breath.
"Diary of a Lovesick Mutant" by Phoenix Fanatic. Author's summary: "Ever wonder what it's like to be inside Fang's head? Follow Fang's diary as he attempts to tell Max he loves her in just one year, while also trying to save his neck. It's hard to be a guy...Fax. Complete."
---
Authors I Liked
JDCorley. I recommend "The Long Version".
Maiyri. Lots of fic to choose from. I recommend "Server", "History" (sequel to "Angels"), and "A Diminutive Piece of the System".
---
Specific Fics I Liked
"The Devil Experiment" by Phantom SunsSong. I read this when it was posted on the original forums. Author's summary: "Garret grew up alone in the streets of New York, barely remembering her parents, until a man came up to her one day and said something that would change her life. He said he could help her fly..."
"Icaria" by Kimsa Ki-Lurria. Author's summary: "Iggy is captured and brought to Jeb. Faced with his mistakes, Jeb is forced to question his motives and actions of the past fourteen years. Who does he owe allegiance to? The School, his mutant son Ari, or a winged boy determined to hate him? Redemption fic."
"In the Woods Somewhere" by staphylococci. Author's summary: "After being captured almost five years ago, Max collapses in the back yard of the home she was taken from, tortured and emaciated. Together, she and the flock scramble to track down her captors and regain some sense of normalcy. Or whatever might pass as normal for six recombinant lifeforms. (Post-STWaOES) (Max/Fang)"
"A Starry Night" by Yessian. Author's summary: "In the midst of the pain after the surgery, Jeb tells Iggy more stories from the Outside world to help distract him from it."
"Via Mania" by tanyart. Author's summary: "If love started anywhere, it started with the beating of a heart. Omega x Nudge".
"Year Zero" by I'mNotGivingMyNameToAMachine. Author's summary: "'If you ever come after me again, I'll kill you. If you ever send Ari after me again, I'll kill him and then I'll kill you. In fact, if anyone comes after me with the intention of taking my life or my freedom, I will kill them... Then I'll come for you...' Max and her flock are utterly and entirely unprepared for this particular young man. The countdown to Year Zero has begun."
---
Art
Some of thise content is uncredited/unlinked simply because it's been a long time since I saved this stuff and I no longer have that information. If you made one of these things and want me to remove it from this page, please just ask and I will do so.
---
Specific Artists
blueAkemi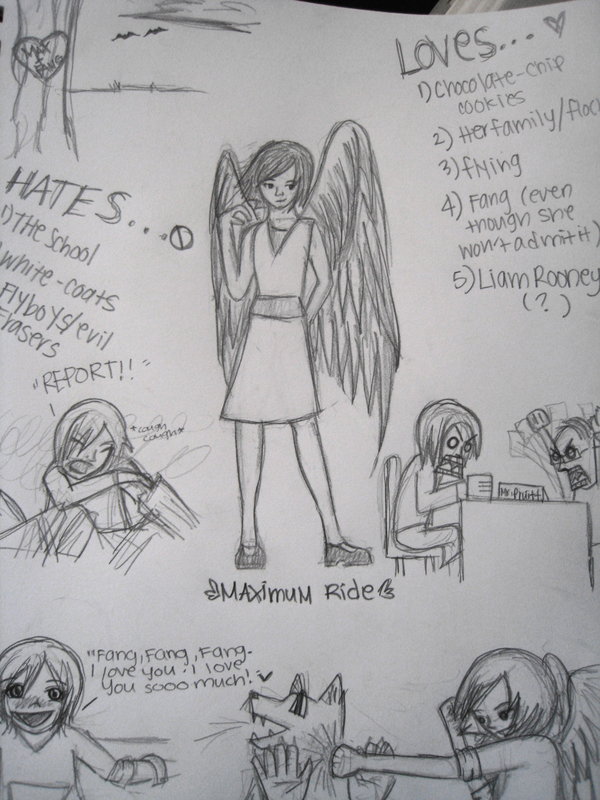 ---
Demonbunny / lyrical_t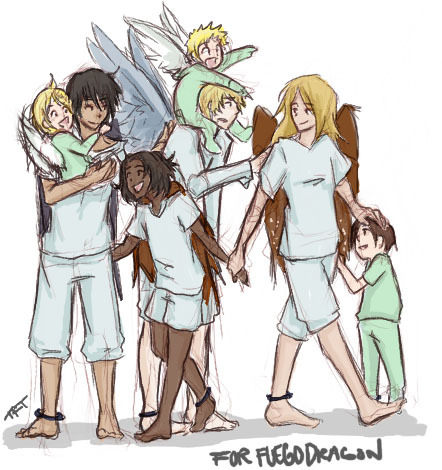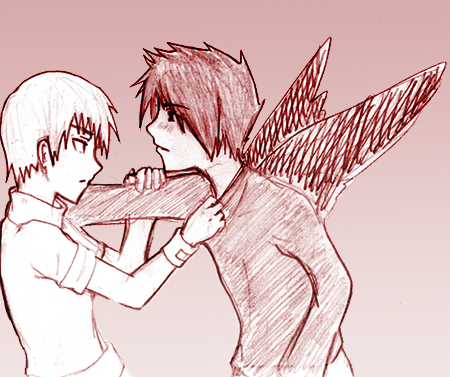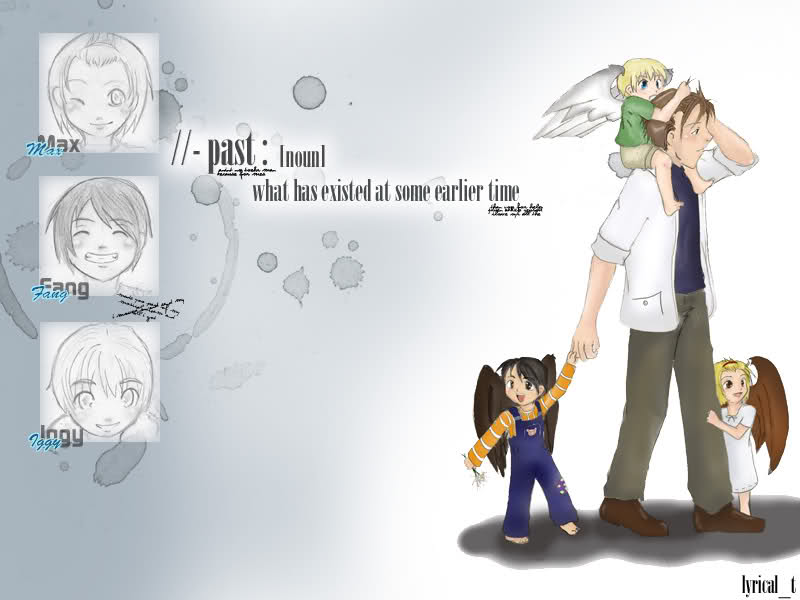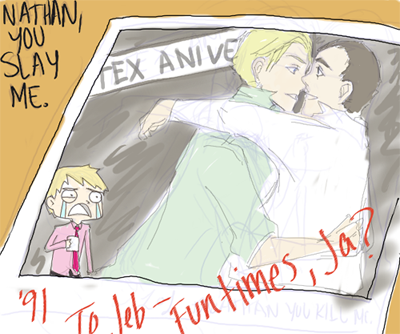 This was gift art for me sometime around 2009, based on a fic I was working on then.
---
Havocess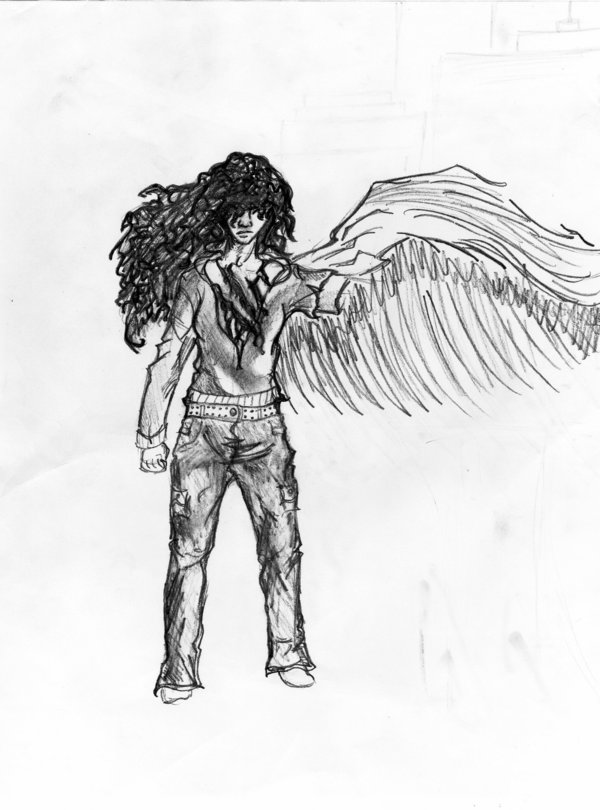 ---
Ignis
Ignis had an art thread on the Maximum Ride UK forum. The dates are a little hard to read, but all four were drawn in September / October 2008.
Thanks to Tumblr user wardens-oath for helping identify this artist!
---
LemonTehPing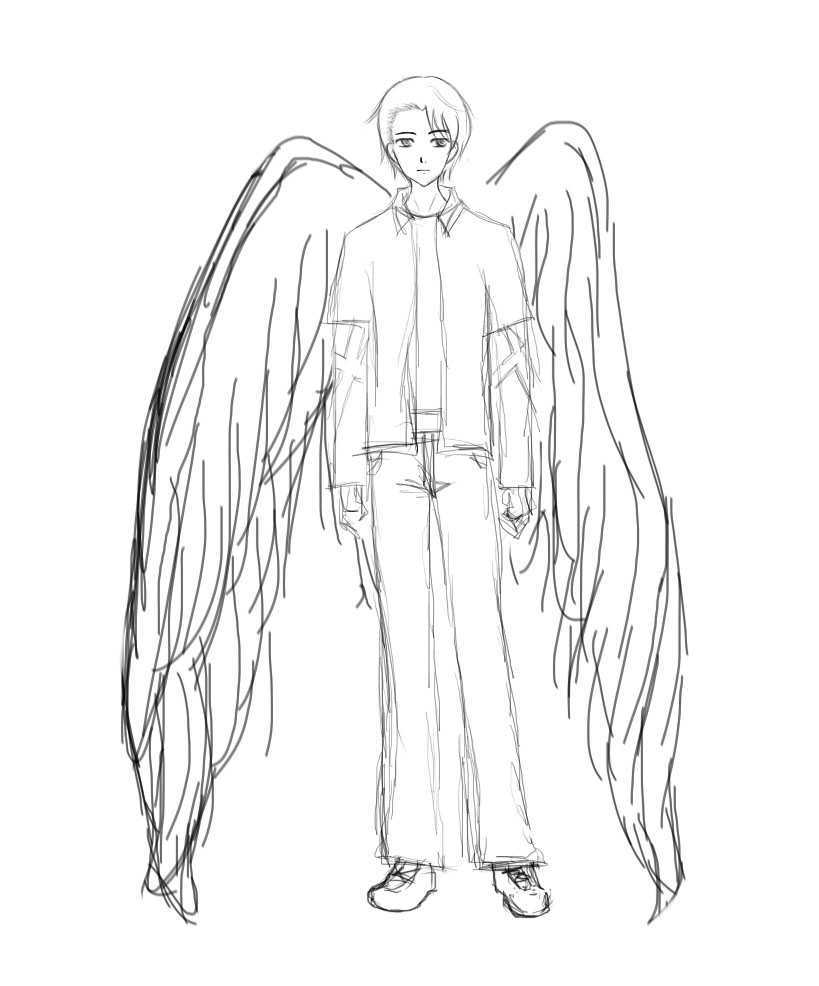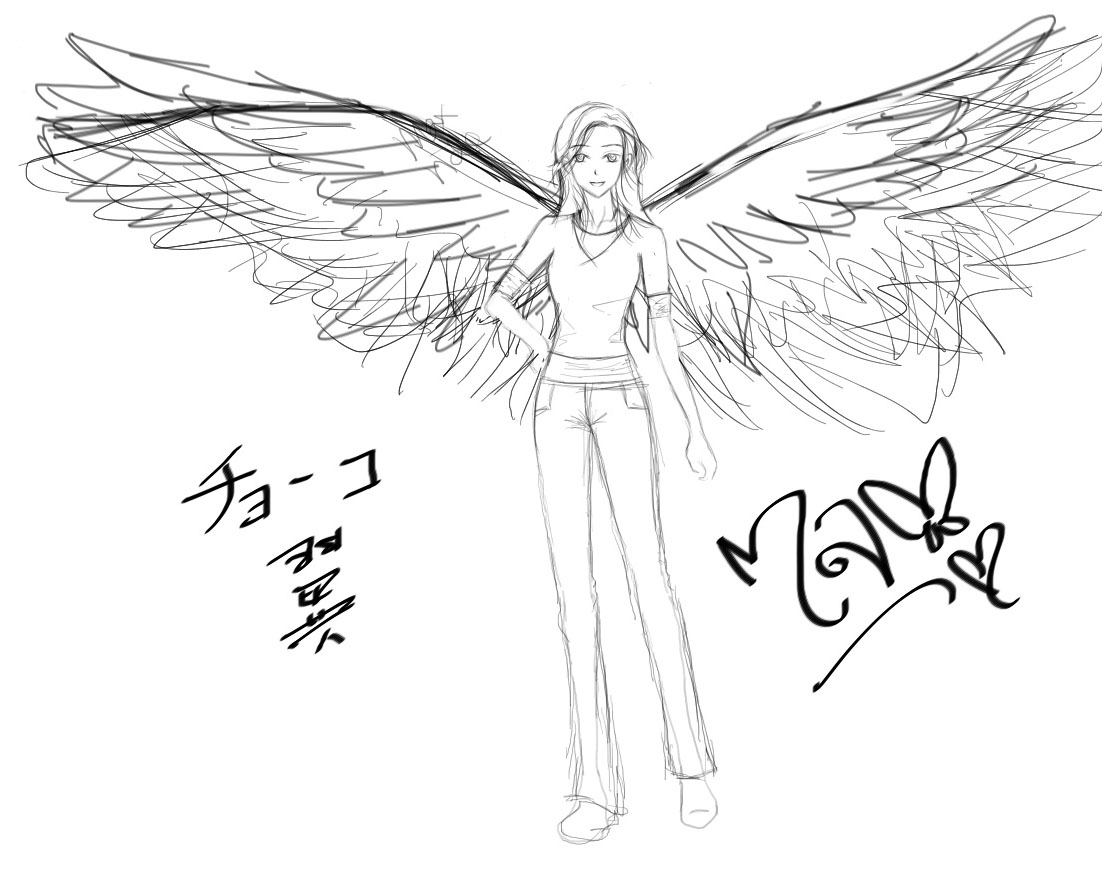 ---
maximum123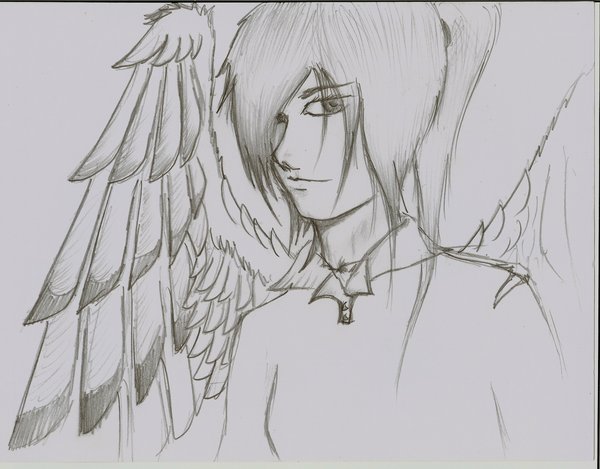 ---
NiteLyfe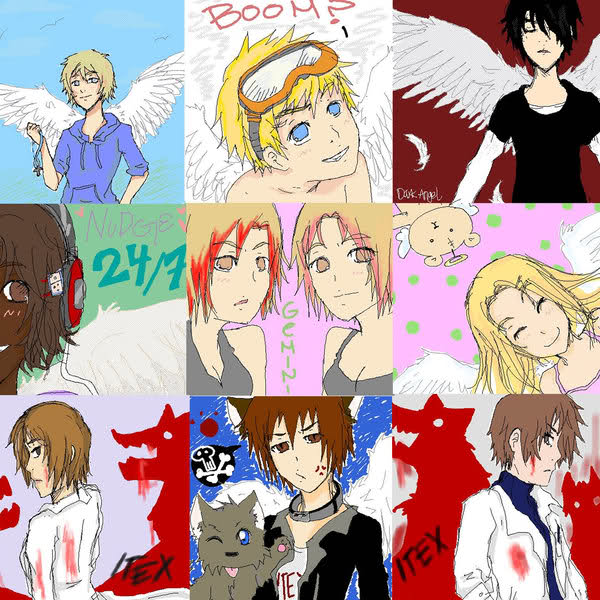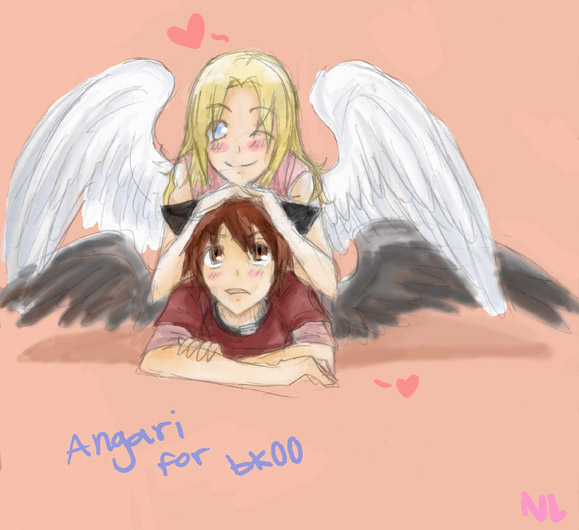 ---
Sundang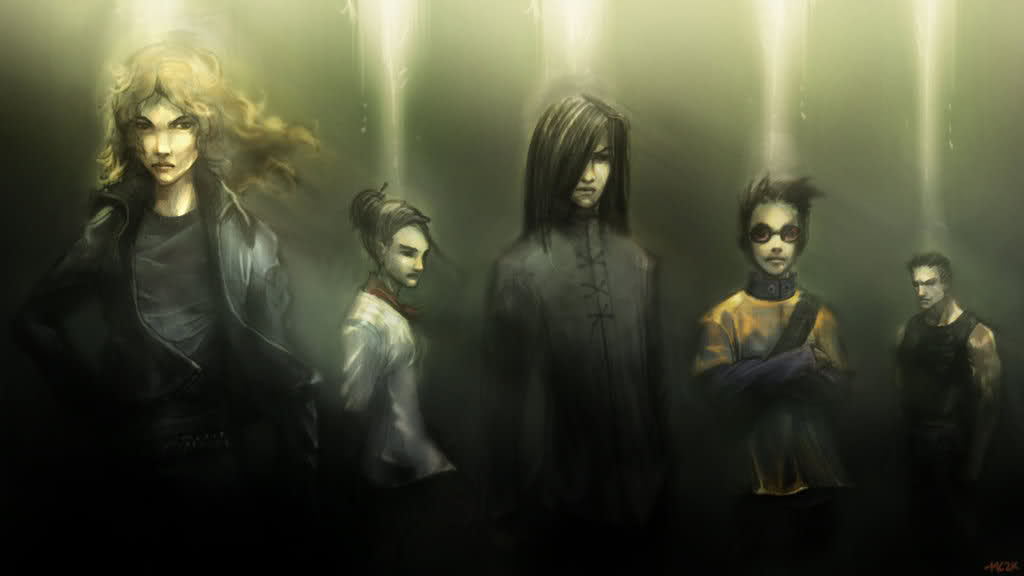 Sundang did a lot of good art that I did not save, but that I think is neat. Links below:
Book Projects: Maximum Ride Press Poster Concept 2.
Book Projects: Maximum Ride Press Poster Concept.
MAXIMUM RIDE bk-3 remix cover.
---
Syq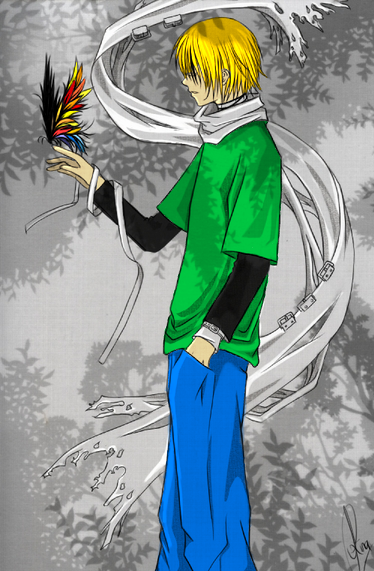 ---
undead-faery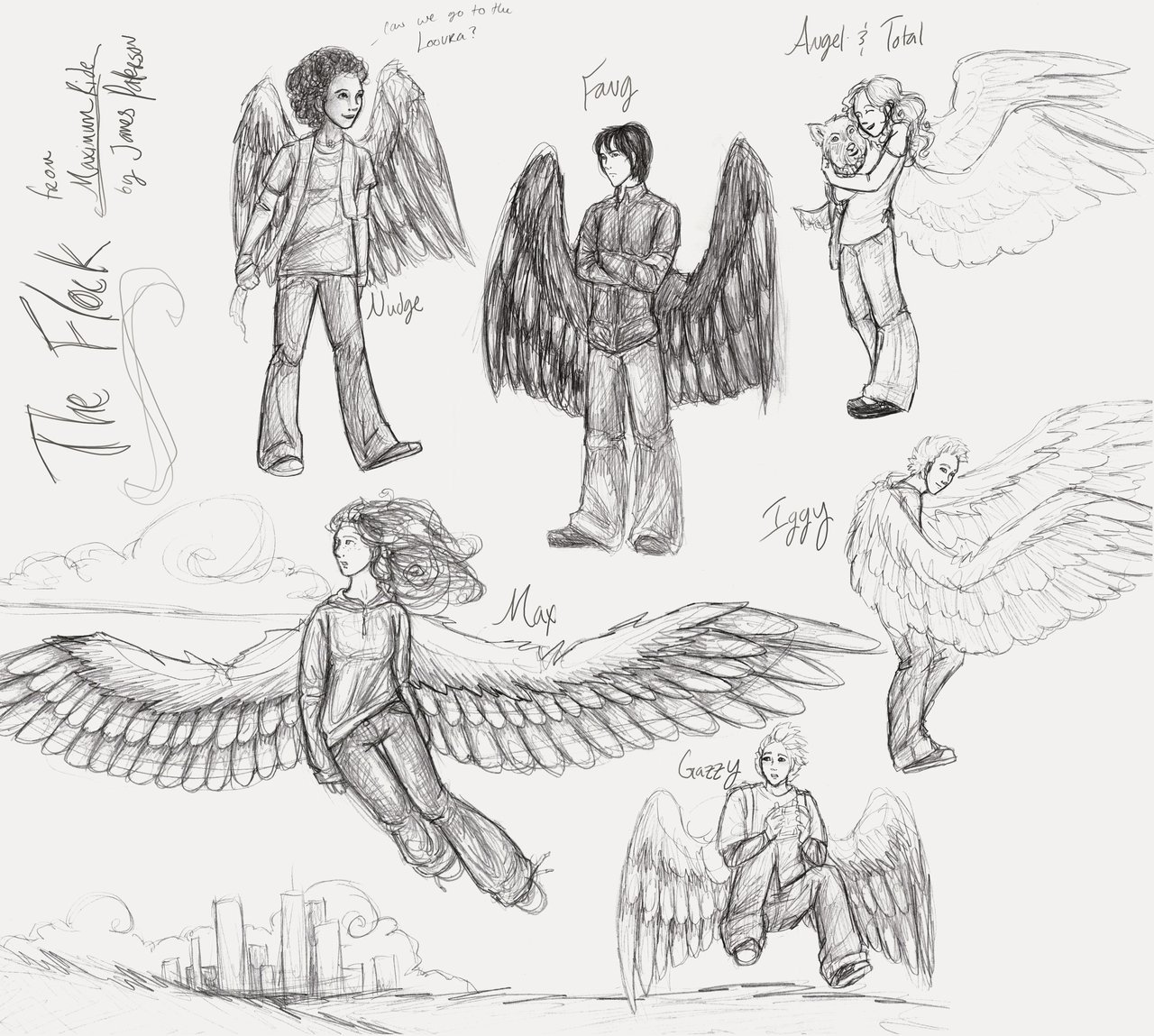 ---
Unattributed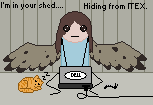 Text: "I'm in your shed... Hiding from ITEX." Forum signature circa 2005 - 2006.
---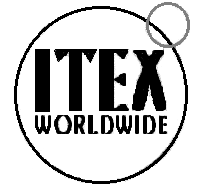 ---
Last update: 9 July 2020