ARG Transcripts
This page collects descriptions and transcriptions of the images from the Angel ARG.
---
First image: Close-up of a box with a mailing label reading "Itex Worldwide". It is addressed to Elena M, Littleton, Colorado, 80126. Additional text: "Nicht Offnen!" (Do not open!)
Second image: The same box from slightly further away, giving a better idea of its dimensions. It's large enough for letter-size paper.
Third image: The interior of the box, showing a mix of CDs, audio tapes, manila folders, and loose papers.
Fourth image: The interior of the box. The CDS, tapes, and papers have been removed, and the only things left inside are a small wooden box and an index card on the bottom of the cardboard box. A URL is faintly visible on the index card.
Fifth image: Itex Worldwide internal memo, dated 17 April 1998, addressed to Dr. J. Batchelder. Subject line: Re: Flight problems? It is signed Dr. R. ter Borcht. Memo text:
Dr. Batchelder, psychology is your specialty, genetics is mine. I had to consult no less than ten engineers from Itex Aerospace to make sure that these hybrids would fly, and they all assured me that my designs would work. Therefore I assure you, there is nothing wrong with the wing design. Perhaps the bird kids need a little more motivation. I have a wonderful electric cattle prod that I'd be willing to lend you, if you can't come up with a better idea.
Sixth image: A memo from the US Department of Justice, Federal Bureau of Investigation, dated October 14, 2005. It is addressed to Dr. Marian Janssen from Anne Walker, Unit Supervisor, Biomedical Research. Memo text:
I HAVE THEM!

You'll never believe who dropped into the local hospital yesterday. Apparently the Erasers are capable after all; the older male was severely injured in a fight and Maximum had to give him a blood transfusion. Samples collected by the hospital have been taken under investigation, but the bulk of them I have taken the liberty of sending to you.

It's a bit tough doing the cleanup work. The Agency's asking all kinds of questions about Mr. Batchelder and the California Facility, and I've done my best to deflect them-the hybrids are, bizarrely, also helping in this endeavor.

At the moment, I'm in the middle of making arrangements with an old friend of mine, a Mr. Pruitt, who runs a certain facility for observing underage suspects.

P.S. Is the dog supposed to be able to talk?
Seventh image: An email from the Institute for Higher Living, dated October 12, 2006. It is addressed to Dr. Marian Janssen from Dr. Hans Gunther-Hagen, IHL Board of Member Companies Co-chair. Email text:
Dr. Marian Janssen,

As you might expect, we are hugely frustrated with the fiasco that occurred at the Institute Building in New York last week. Thanks in part to your contact in the FBI, we've been able to brush aside the investigation.

Do not think, however, that we are happy with this development.

The contrary, there is a general air of disbelief among the members of the board, myself included, that Itexicon, one of our three largest partners, should have first manufactured a situation where such a large group of avian-human hybrids might escape direct observation and restraint. Why was the board not informed? We are then doubly concerned that the same group could wreak so much damage to our own facilities when you yourself had assured us that precautions had been taken to secure the lab space that had been granted to your company.

Naturally, we would be hesitant to drop such an esteemed organization as Itexicon from our ranks, but such a catastrophic action on your part cannot be left unpunished. Therefore the board has decided to declare Itexicon suspended from Institute resources until it has irrefutable evidence that it has all of its escaped experiments back under control. As I'm sure you must understand, Marion, we still have a great deal of confidence in you and your company, but such follies could put our chief goal into jeopardy.
Eighth image: The seventh image, heavily distorted by water damage.
Ninth image: Itex Worldwide internal memo, undated. From Dr. Stark to Dr. Janssen. Memo text:
Dr. Janssen,

I am sorry to be pestering you about this again, but something must be done about Dr. Brauer. He clearly has gone completely out of his mind, wheeling himself about the facility in the Alps calling himself Herr Uber-Director. I understand that he was a close colleague of yours during the war, and that he's a major stockholder, but the orders he issues are completely irrational, half are completely against your own.

Please have a talk with him, or stash him somewhere more remote, so we can get our work done.
Tenth image: Itex Worldwide internal memo, 12 December 1989. From Dr. M. Janssen to Dr. R. ter Borcht. Subject line: Benign Mutations. Memo text:
I'm not sure what sort of game you think you're playing, Roland. Already we've identified three experimental subjects of your own design that have developed abilities that weren't on their original manifests. I'll grant that having Subject Beta able to spit concentrated acid at assailants may have a market down the line, but at this age it makes it impossible for her handlers to test her for the traits that we actually made her for.

Because these mutations have been useful ones, for the moment, I'm willing to sweep your on-the-side projects under the rug. This will be just between you and I. I must demand, however, that you build in a time delay of at least four or five years so we can get our preliminary testing done. Additionally, the first time one of these mutations kills off a subject, I'm shutting you down. These subjects are an expensive investment, after all.
Eleventh image: Itex Worldwide internal memo, 1 March 1989. From Dr. R. ter Borcht to Dr. M Janssen. Subject line: Re: Updated Plans. This memo refers obliquely to an image that appears elsewhere on this page. Memo text:
Thank you for your input however, I think it would be more advantageous to root the wings under the trapezius on each side of the spine. Please see the little illustration I've taken the liberty of faxing to your office.
Twelfth image: Itex Worldwide internal memo, undated. Subject line: MEMO RE: ESCAPED SUBJECTS -- LEVEL 2 CLEARANCE AND ABOVE. Memo text:
All employees are requested to keep attentive and report any signs of the members of avian-hybrid group Delta, who escaped the Death Valley facility last Tuesday. As of the last tracking ping, the group was headed North and East. If you should happen to see the group, please contact Security immediately, making your location very clear.

--Robert Jenkins, Assistant to Worldwide Director
Thirteenth image: Itex Worldwide company logo. The words "ITEX WORLDWIDE" appear inside a black circle. A smaller grey circle intersects with this circle. Trivia: this logo comes from marketing materials for the second book, but was cleaned up by someone on the ARG team.
Fourteenth image: An undated newspaper article. Headline: Verdicts Reached on Itex Trials. Byline: Jason Fitzgerald. Article text:
The Hague, Netherlands--The International Criminal Court handed down a series of verdicts regarding key Itexicon personnel today.

Dr. Marian Janssen, former Director of Itexicon Worldwide Incorporated was found guilty of crimes against humanity, along with hundreds of other charges stretching as far back as 1944. This ruling overturned an extensive case by the defense to prove Dr. Janssen as suffering psychological effects from a supposed 'longevity serum' that she developed for Germany's National Socialist Party in the waning years of World War II. There has been no mention yet of intended punishment, but a general poll of interviewed observers was equally divided between life imprisonment and death. Upon hearing the verdict, Dr. Janssen leapt up from the defense table shouting, "You don't know what you're doing! You've doomed us all!"

Ms. Anne Walker, former associate director of Itexicon assets in the United States and former FBI Unit Supervisor of Biomedical Research was also found guilty of crimes against humanity; however her trial has been deferred to the United States Supreme Court, which will begin additional hearings next week.

Dr. Roland ter Borcht, head geneticist of Itexicon Worldwide Inc. was also found guilty of crimes against humanity, along with multiple severe violations of the medical laws of twelve countries. This also overturns a plea of insanity by the defense. The world security community is continuing to look into the validity of Dr. ter Borcht's statement during the trial yesterday, "Free me or hang me, a great change will soon be made to the human race. There is nothing that can be done to stop it." Major cities have been on high alert of a possible bioterror attack since the statement was made. So far, no other evidence of such an attack has been found.

Dr. Jeb Batchelder, a supervisor at the Itexicon Biomedical Research Facility in California was found not guilty after the presentation of evidence by defense of his involvement in releasing the group of avian-human hybrids that orchestrated Itex's downfall. In a comment after the trial, Dr. Batchelder remarked, "It makes me a bit happy to know that the governments of the world could forgive me. I only wish I could get such an honor from Max and the others." Maximum Ride, group-designated leader of the avian-human hybrids declined opportunities for commentary, as did "Fang," the guy behind the massive mobs of teens that attacked Itex sites across the globe two weeks ago. One of the avian-humans did comment, however, the girl "Nudge" who stated, "I think we're all happy that it's over, and we hope that the guilty people get what they deserve."
Fifteenth image: Itex Worldwide internal memo, undated. From Dr. Jeb Batchelder to Marian Janssen; copies sent to Roland ter Borcht and Anne Walker. Subject line: Training program. Memo text:
Dr. Janssen,

As I've been observing the group of them for over nine years, I consider myself a professional in the psychology of the members of avian-human group Delta. Compared to the Eraser groups that I've worked with, they have unmatched strength and intelligence.

On the other hand, I believe that the current regimen of testing is limiting the potential of these subjects. They aren't getting consistent physical freedom, their living conditions are abysmal, and they have yet to be subjected to a free-thought environment. The first time you send Delta on a mission, it won't be their lack of strength or intelligence that kills them; it will be their lack of autonomy.

In order to combat this, I have devised a different training system. The idea is that I take them to the retreat (the one that we reserve for staff parties) and give them two years of training- the same stuff we'd be giving them here anyway, and then leave them completely alone for a year or two. This will force them to learn autonomy, and they'd automatically organize into a power structure based on the Darwinian system.

I'm curious to hear your thoughts on the matter, and would be happy to elaborate on any questions you may have regarding the idea.
Sixteenth image: A memo from the US Department of Justice, Federal Bureau of Investigation, dated April 11, 2005. Memo text:
Marian,

I know that this is painfully shocking to you, but if you want to keep your assets here in the States, I need you to calm down immediately, and keep your mouth firmly shut.

Yes, it's been extremely obvious that the escaped subjects have been in contact with Hachette Book Group since mid-March, mainly through e-mail or payphone contacts. Frankly, I'm surprised that they were interested in listening to the pitch, doubly so that they stuck James Patterson on the story. Perhaps Subject 11 had to do with it?

I've done a quick browse through the book; fortunately 'the flock' seems mostly unaware of the big picture. Itexicon is not mentioned, the Institute for Higher Living is misidentified as being an Itex asset, and the California Facility is called only by its nickname, "The School." Beyond that, the only person this really affects is Jeb Batchelder, but he rarely ever spends time off of Itex property, so it shouldn't be a major concern.

Regardless, this book, Maximum Ride: The Angel Experiment, is being touted as a young adult novel. As far as I am aware, Mr. Patterson has no experience writing young adult novels, and I expect the book to flop accordingly. If we can keep quiet, the danger should dissipate on its own.
Seventeenth image: An anatomical drawing of the muscles of the human back. It has been annotated in German.
Eighteenth image: A German memo dated May 1944. English transcript here, reproduced below:
From the office of the SS Hauptstuermfuehrer in Alsace

Written in Alsace the 3d of May 1944, at the address 2a Fritz Reuter Street. Telephone number 5323 - 69.

Private!

To the

Institute for Living, Scientific Staff

Attn. Dr. Janssen

Lendeheim SW 18

8 Prinz Albrecht Street.

Re.: Your work for the Reich

Comrade Janssen:

Thank you very much for the materials you sent to me. The new wartime restrictions have made it very difficult for me to secure sufficient materials for my work, and it was very kind of you to think of me when you are no doubt suffering due to the same restrictions. I trust you are all faring well in Lendeheim, and that the ongoing air raids are not keeping you from your work.

Mr. Todt was quite impressed with your results when I sent them to him, and he is negotiating with Mr. von Krosigk to arrange more funding for the Institute. Fritz agrees with me - your work at Lendeheim may be of great importance to the Reich. The longevity serum in particular has been met with great acclaim.

Hopefully this letter will reach you without too much delay. The post has been unreliable lately, and some of my letters have been failing to reach their destinations. I know that you will forgive me this, but I still must apologize.

With comradely feelings

August Hirt
Nineteenth image: A memo from the US Department of Justice, Federal Bureau of Investigation, dated October 29, 2005. To Ms. Anne Walker from William Pruitt, Unit Supervisor at the North Adams School (WPA Site 12). Memo text:
I can handle delinquent children. I can handle psychologically traumatized children. I can handle children with special physical requests.

What I cannot handle is when you dump six children that describe all three of the mentioned items on me at the same time. Two of them detonated an explosive-an EXPLOSIVE, Ms. Walker-on school grounds. I receive constant contempt from the oldest one, no respect for authority at all. The youngest one, the kindergartener, is practicing some sort of psychological warfare against her teacher.

I need you to help me. I have absolutely zero understanding of the background of these children, and classified or not, I can't do anything to help except install stricter consequences against their actions. I have already called in SOG-3 to patrol the hallways with taser guns, but I can't help feeling that it won't be enough, that there's a reason that this is the first time that I'm talking to someone from the BIOENGINEERING division about students.

So give me a hand. Or have me transferred. I have reached my breaking point.
Twentieth image: Itex Worldwide internal memo, undated. From Dr. Terrance Pike to Dr. Gerard. Subject line: Flight-Orientation Run Time Error. Memo text:
We've been running into a small problem with the new robot Erasers. They work well enough in flights, and their targeting computers are fine, but every time we have a simulation where the target banks away from an object at last second, the robot crashes into the ground when it should have had more than enough time to change direction and follow. When we brought up the flight records of some of the crashed robots, one of the last things on the log was "Flight-Orientation Run Time Error 8322." We aren't quite sure what this is, but at the time we're looking into options including target estimation subroutines, alterations to the E0-31 unit, changes to impact cushions, and reconsideration of the go/no-go program telling the bot to brace for crash landing.

Unfortunately, revised models won't be on the production lines until later this year. Your best bet would be to just send swarms of the old models at your target and hope for the best.
Twenty-first image: This text comes straight from the second book, but we used it in the ARG. Full text:
From Jason B. Poland's Controversial Figures in Modern Science (page 322)

Ter Borcht, Roland. Geneticist. Medical license revoked, 2001. Imprisoned for unauthorized criminal genetic experiments on humans, 2002. A controversial figure in the field of genetic research, ter Borcht was for many years considered a genius, and the leading researcher in human genetics. However, in 2002, after being found guilty of criminal human experiments, ter Borcht was declared insane. He is currently incarcerated in the "Dangerous-Incurable" wing of a rehabilitation facility in the Netherlands.
Twenty-second image: Itex Worldwide internal memo, undated. Memo text:
MEMO RE. ORDER 41104 -- EYES ONLY

To clarify. All hybrids that do not have a Confirmed-by-Director note are to be TERMINATED. No exceptions. Randomized reviews will be performed over the next three months to confirm that this order has been correctly followed.

MEMO RE. ORDER 41105 -- EYES ONLY

Arrangements to ship hybrids with CBD notes to Lendeheim requires an 806 or 606 transfer form, which must be mailed no later than June 12.

MEMO RE. ORDER 41106 -- ALL

Any sightings or information regarding the whereabouts of avian-hybrid group Delta must be reported to your unit supervisor IMMEDIATELY. Information that leads to the successful apprehension of the avian-humans will find the informants with a hefty bonus.

-- Robert Jenkins, Assistant to Worldwide Director
Twenty-third image: Itex Worldwide internal memo, undated. From Dr. Riley Hamilton to Dr. Jenkins. Subject line: Super-Eraser. Memo text:
The guys down in R&D say they might have a short-term solution to your concerns regarding the Erasers. Apparently, the genes we put into them are also what's limiting them there are aspects of the preexisting human genome that were thrown out when constructing the Erasers back in '98. Now, we can't put those pieces back in without redesigning the whole Eraser (which would be hard enough anyway what with Dr. ter Borcht being... out) but we could graft them into a preexisting human without any such deletion. In fact, we predict a 120% increase, which should put the subject on a slightly higher level strength-wise with the avian humans.

Speaking of which, with Dr. Batchelder being out training group Delta, what's happening with his kid, Ari?
Twenty-fourth image: A TIME magazine cover, undated. Cover image: a building in flames. Cover text:
THE BIGGER THEY ARE...

Itexicon campuses worldwide attacked. Thousands of employees and protesters injured.

Itex affiliate in Brazil still aflame after teen firebombing

ITEX CONSPIRACY EXPLODES

Mutant humans, armed androids, doomsday plot halted by adolescent mob
---
Go back to the ARG homepage.
---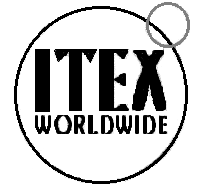 ---
Last edit: 2 August 2020.