School's Out Forever scans
These images were included as bonus material in at least two paperback editions of the second Maximum Ride book, School's Out Forever. They also appeared on the official site around the time that book was released. I believe this material was created by a team at the Concept Farm, but I'm not sure.
I've arranged these images in the same order in which they appear in the book. Click to view at a larger size.
Image transcriptions / descriptions are at the bottom of the page.
---
Images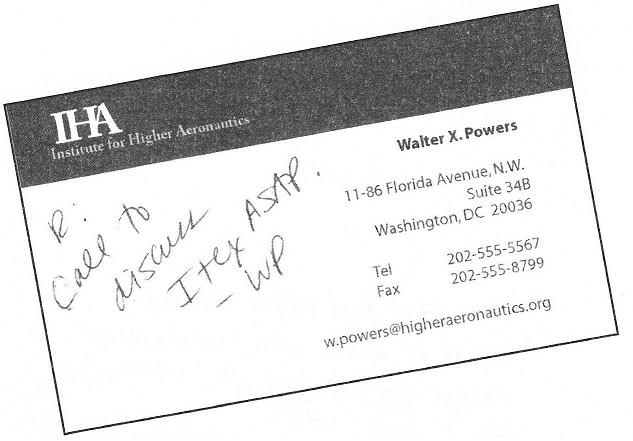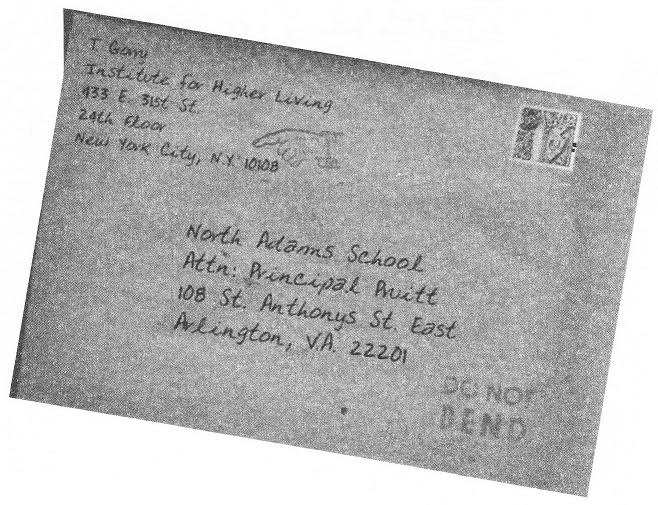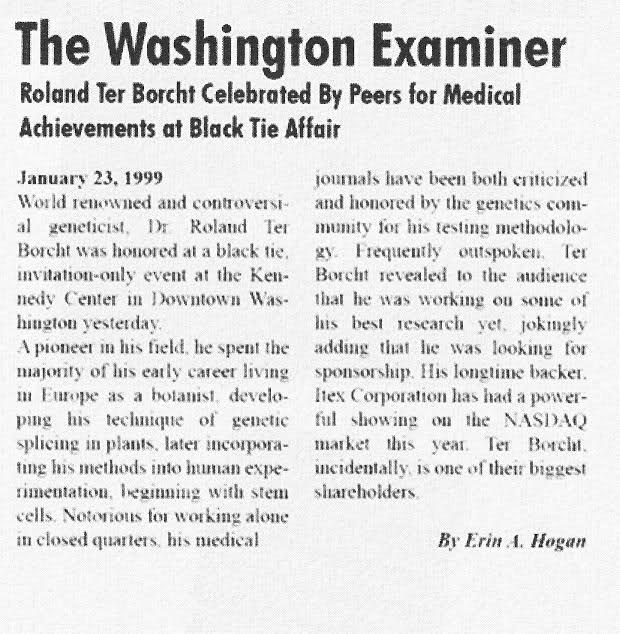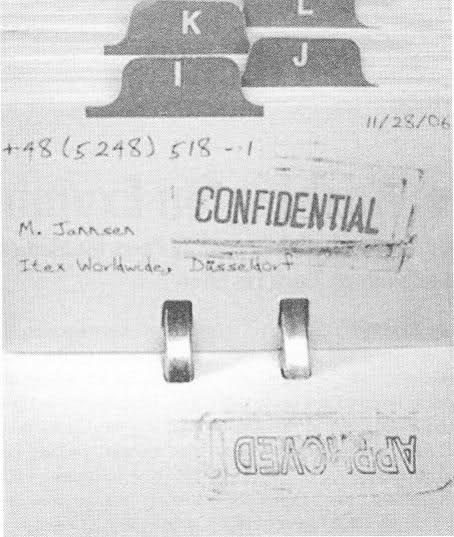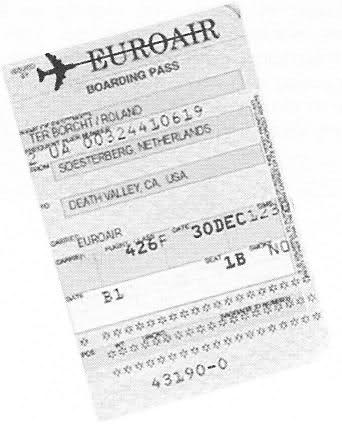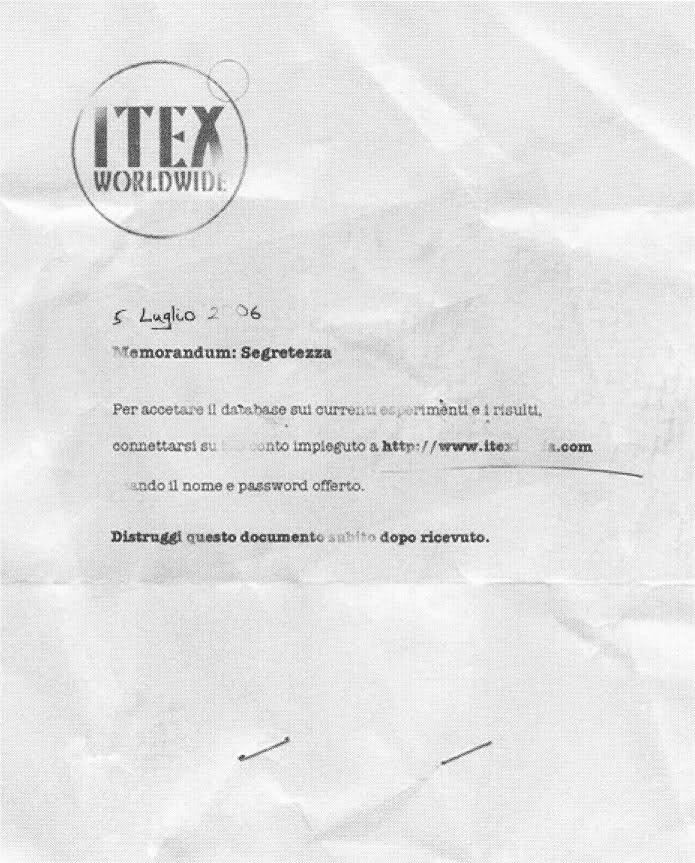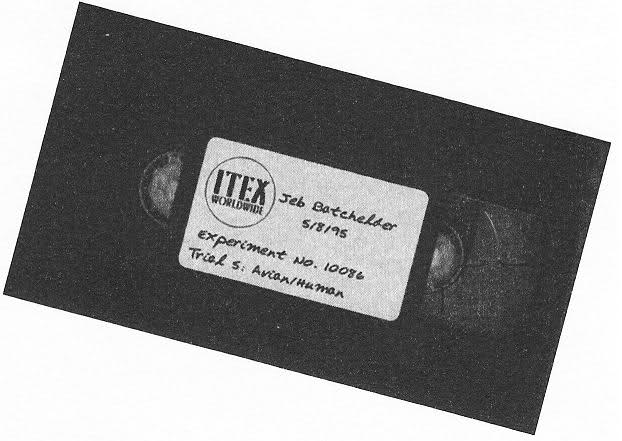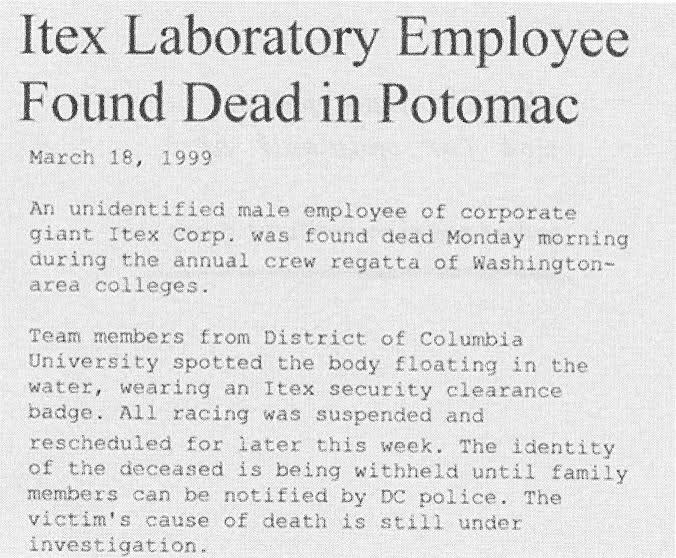 ---
Transcripts
First image: a business card for Walter X. Powers, associated with the Institute for Higher Aeronautics. The address is given as 11-86 Florida Avenue, N.W., Suite 34B, Washington, DC 20036. His telephone number is listed as 202-555-5567; his fax number is listed as 202-555-8799. His email is w.powers@higheraeronautics.org. There is a brief handwritten message on the card. It reads "R: Call to discuss Itex ASAP. - WP"
Second image: an envelope. The sender is listed as T. Gomy or Gorry, Institute for Higher Living, 133 E. 31st St., 24th Floor, New York City, N.Y. 10108. A stamp of a pointing hand appears above and to the right of this. The recipient's address is given as North Adams School, Attn: Principal Pruitt, 108 St. Anthonys St. East, Arlington, V.A. 22201. The envelope is stamped DO NOT BEND in the lower right corner.
Third image: a clipping from the Washington Examiner, dated January 23, 1999. The byline is Erin A. Hogan. Headline: Roland Ter Borcht Celebrated By Peers for Medical Achievements at Black Tie Affair. Article text:
World renowned and controversial geneticist, Dr. Roland Ter Borcht was honored at a black tie, invitation-only event at the Kennedy Center in Downtown Washington yesterday.

A pioneer in his field, he spent the majority of his early career living in Europe as a botanist, developing his technique of genetic splicing in plants, later incorporating his methods into human experimentation, beginning with stem cells. Notorious for working alone in closed quarters, his medical journals have been both criticized and honored by the genetics community for his testing methodology. Frequently outspoken, Ter Borcht revealed to the audience that he was working on some of his best research yet, jokingly adding that he was looking for sponsorship. His longtime backer, Itex Corporation has had a powerful showing on the NASDAQ market this year. Ter Borcht, incidentally, is one of their biggest shareholders.
Fourth image: a photograph of a card in a Rolodex file. It is stamped CONFIDENTIAL. It is dated 11/28/06. The telephone number listed is +48 (5248) 518 - 1. The name given is M. Jannsen. The company name is Itex Worldwide, Düsseldorf.
Fifth image: a boarding pass stub for Euroair. The passenger name is given as Ter Borcht / Roland. The flight was from Soesterberg, Netherlands to Death Valley, CA, USA. The flight number is 426F. The date is 30 December. The gate was B1. The seat number was 1B, in the non-smoking section.
Sixth image: a memo on Itex Worldwide letterhead, dated 5 July 2006. Some of the text is blurry; I've replaced unreadable sections with [...]. The memo text is in Italian. I have provided a rough English translation following it (machine translation + guesswork):
5 Luglio 2006

Memorandum: Segretezza

Per accetare il database sui currenti esperimenti e i risulti, connettarsi su [...] conto impieguto a http://www.itex[...]a.com [...]ando il nome e password offerto.

Distruggi questo documento subito dopo ricevuto.

Memo: Secret

To access the database of current experiments and results, connect to [...] account at http://www.itex[...]a.com using the name and password provided.

Destroy this document immediately after receiving.
Seventh image: a VHS tape with an Itex Worldwide label. Handwritten on the label is the following: Jeb Batchelder. 5/8/95. Experiment no. 10086. Trial 5: Avian/Human
Eighth image: a newspaper clipping dated March 18, 1999. Headline: Itex Laboratory Employee Found Dead in Potomac. Article text:
An unidentified male employee of corporate giant Itex Corp. was found dead Monday morning during the annual crew regatta of Washington-area colleges.

Team members from District of Columbia University spotted the body floating in the water, wearing an Itex security clearance badge. All racing was suspended and rescheduled for later this week. The identity of the deceased is being withheld until family members can be notified by DC police. The victim's cause of death is still under investigation.
---
Go back to the Official Materials page.
---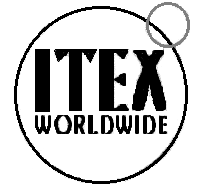 ---
Last edit: 12 August 2020.