The School's Out -- Forever Soundtrack
Part of the marketing campaign for School's Out -- Forever was a promotional soundtrack. It was available in a few ways: a weekly contest run through the forums, a promotional offer through Five Below, as a prize in radio contests, and as a gift with each of the first 100,000 copies of School's Out -- Forever.
---
Images
---
About the soundtrack
The artists featured on the soundtrack range in notability. (Now-defunct group Cipes and The People, for example, were fronted by Greg Cipes, who is best known as the voice actor for Beast Boy in the 2000s Teen Titans animated series.) But Holly Brook -- who now records as Skylar Grey -- was the "face" of the whole endeavor.
In spring 2006, Brook's major claim to fame was her vocal performance on "Where'd You Go" by Fort Minor. This Billboard article from 6 May tells us some more about her association with Maximum Ride. Here are two short quotes:
The "School's Out" marketing blitz kicks off May 22 with TV, radio and print ads, and runs through the end of the year. [Holly] Brook's "What I Wouldn't Give" is the musical bed of the TV and radio spots; the artist is identified in the former. Brook's image appears in print ads. An Internet platform launches May 15 at maximumride.com. ...

While Brook is surely her own creative spirit, with this campaign she will be the ambassador for the Max Ride character in public, [Richard] Hart explains. "During radio and TV appearances, Holly can discuss the book, her album and the Fort Minor track."
Cross-promotion for the book and soundtrack was fairly intense. By late April that year, the official Maximum Ride website had a Flash splash page promoting Brook's connection to the book. If you have a Flash emulator such as Ruffle, you can view it here.
Brook's social media featured a few posts about Maximum Ride, all during May 2006. One entry in her LiveJournal begins with a brief mention of the book. But most of the activity was on her website.
First, on the 5th, there's a link to the Billboard article quoted above, providing an intriguing look at the marketing around Maximum Ride. (View in Google Books.) A second post on the 16th encourages viewers to visit the Maximum Ride website for downloadable content... and learn where to buy the book.
From there, the trail is harder to follow. The Summer Obsession mentioned Maximum Ride a few times on their own site during summer 2006, but they were the only other band to do so -- or, at least, the only other band where evidence of their doing so was archived.
There is one last thing I can tell you, from personal experience -- people did enter the forum contests to win their own copy of the soundtrack. I knew people who did win copies, and kept them for at least a few years after. (I don't know anyone who got one of the copies that came free with early copies of the book, but I'm sure they existed.)
So... was this soundtrack a success? I don't know. A lot of effort went into it, and fans seemed to enjoy it at the time. But these days, it's just another ghost.
---
Tracklist
This soundtrack is hard to find, so I made a YouTube playlist with all the songs I was able to locate. This playlist is missing four tracks: "Underneath My Skin" by Brian Steen; "Where Do We Go From Here" by Cooper; "Maximum Ride: The Angel Experiment: Special Excerpt" read by Evan Rachel Wood; and "Maximum Ride: School's Out - Forever: Special Excerpt" read by Valentina de Angelis.
Complete tracklist:
1. "Death Said" - The Summer Obsession

2. "What I Wouldn't Give" - Holly Brook

3. "Shaky" - Cipes and the People

4. "Underneath My Skin" - Brian Steen

5. "Disappear" - The Summer Obsession

6. "Wanted" - Holly Brook

7. "The Way I Do" - Marcos Hernandez

8. "Where Do We Go From Here" - Cooper

9. "Golden Days" - Kelly Dalton

10. "Take It From Me" - The Weepies

11. "Maximum Ride: The Angel Experiment: Special Excerpt" - Evan Rachel Wood

12. "Maximum Ride: School's Out - Forever: Special Excerpt" - Valentina de Angelis
Both special excerpts come directly from the audiobooks. A similar excerpt from The Angel Experiment was available on the main website before the soundtrack debuted; to hear it, go here and click "Take a Listen and Take Flight". The School's Out -- Forever excerpt, read by Valentina de Angelis, wasn't featured in the same way, but the recording of the audiobook was highlighted on this page.
Downloadable versions with all 12 tracks are available at Mediafire and MEGA.
---
Links
Track listings on WorldCat and MusicBrainz; I have corrected these based on the soundtrack itself.
"Brook Gets 'Maximum Ride'". Michael Paoletta, Billboard, 6 May 2006, p. 10. (View as image.)
[Untitled blog entry], 22 May 2006. Blog post by Holly Brook, mentions Maximum Ride.
"What I Wouldn't Give.", 23 May 2006. Blog post by Max about "What I Wouldn't Give" by Holly Brook.
Maximum Ride: The Soundtrack [18 June 2006 capture of the forums].
Five Below Freebies & Coupons, 19 June 2006.
"Maximum Ride Soundtrack", 6 July 2009. Blog post on Max-Dan-Wiz by a user who won one of the forum-based contests.
---
Go back to the Articles index.
---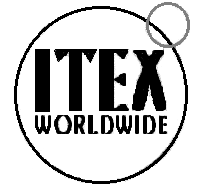 ---
Last edit: 30 March 2023.