Articles

Sometimes I feel the need to write something a little more in-depth about some aspect of Maximum Ride fandom history. I've been in the habit of putting that kind of stuff on Tumblr, but that comes with formatting limitations.
This page is going to be a perennial work in progress, but I hope you enjoy what's here.
Last update: 30 March 2023.
---
Current Articles
UPDATED "The School's Out -- Forever Soundtrack". Resurrecting the ghost of a promotional soundtrack.
"What Happened to Roland ter Borcht?". A minor villain, an advertising campaign, and an abandoned side plot.
"Who Wrote Maximum Ride?". James Patterson's name may be on the cover. But who really wrote the books?
---
Coming Soon Later
"Cross-Referencing Fang's Blog". Turns out, the portal to the web of answers was hosted on Blogspot.
"Marketing Maximum Ride". James Patterson used to work in advertising. No surprise that Maximum Ride had an extensive marketing campaign.
"Maximum Ride Goes To Hollywood". Sometimes, making a movie takes a while.
---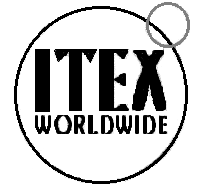 ---
Last edit: 30 March 2023.